Music from a place that never existed
Danish Musical Gold! A serious case of "once heard, never forgotten"! Hexham Courant, UK 2018.
KOTTOS unites classical virtuosity with a curious and innovative progressiveness. The four outstanding musicians of the quartet meet in a unique blend of instruments, genres and energy that has established them as a one of a kind, internationally renowned ensemble.
KOTTOS was founded in 2013 by accordionist Bjarke Mogensen. Their skills and playfulness have brought them on tours throughout Europe, China and recently Argentina accompanying HM the Queen of Denmark on official state visit.
As a contemporary ensemble KOTTOS equally compose, arrange, commission and perform their own music as well as music by leading Nordic composers that dedicate works specifically for KOTTOS' unusual mix of instruments. It all comes together under their catchphrase: Music from a place that never existed.
KOTTOS takes its name from a giant of Greek mythology: the son of Gaia (the earth) and Uranus (the sky). 'Cottus' had 100 arms and 50 heads; he was an enchanting and dangerous creature which the ensemble resembles in its playing; Pernille Petersen's multiple recorders covers the whole wind section of a symphony with various sizes of instruments from the lowest bass to the highest sopranino flute. Bjarke Mogensen's 17 kg. Mythos bayan, often described as the stradivarius of the accordion, provides the harmonic colours of an orchestral sound. Josefine Opsahl's cello is the foundation of the quartet adding sounds from the avant-garde and Nordic folk music. Mikkel Egelund Nielsen's virtuoso guitar performance adds the exotic Mediterranean colours of the flamenco.
The group's debut album 'KOTTOS', released in 2016, received the Listeners' Prize of the P2 Danish National Broadcasting Corporation, for which it was nominated alongside recordings from the Berlin Philharmonic and the National Danish Symphony Orchestra.
Their recent album 'Songs & Dances' was released on the british label Orchid Classics and has been live broadcast in numerous radio and television performances.
KOTTOS is part of the Danish Arts Foundation's 'The Young Artistic Elite' supporting the highest level of young artists. 
KOTTOS is: 
Josefine Opsahl, cello
Pernille Petersen, recorder
Bjarke Mogensen, accordion
Mikkel Egelund Nielsen, guitar, since 2019
Former member: Christos Farmakis, bouzouki (2014-2019)
---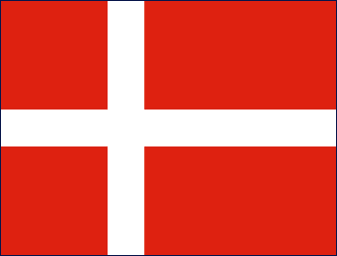 Danish Musical Gold! A serious case of "once heard, never forgotten"! Hexham Courant, UK 2018.
KOTTOS kombinerer den klassiske musiks virtuositet med nysgerrighed og innovation. De fire fremadstormende musikere mødes i en unik blanding af instrumenter og genrer, der har etableret dem som et enestående, internationalt anerkendt ensemble. 
Kvartetten blev grundlagt i 2013 af accordionist Bjarke Mogensen. Deres legesyge dygtighed har bragt dem rundt i hele verden på turnéer i Europa, Kina og i foråret 2019 til Argentina hvor KOTTOS ledsagede HM Dronningen på statsbesøg. 
KOTTOS både komponerer, arrangerer, bestiller nye værker og spiller egen musik såvel som musik af førende nordiske komponister, der dedikerer musik til KOTTOS vidtfavnende klangunivers, alt sammen musik, der forbindes under ensemblets motto: Musik fra landet der ikke eksisterer.
KOTTOS har taget sit navn efter et mytologisk væsen fra den græske mytologi. Han var søn af jorden, Gaia, og himlen, Uranus, havde 100 arme og 50 hoveder. Et vildt og mangefacetteret væsen, som går igen i kvartettens musik.
Kombinationen af instrumenter er mildest talt utraditionel: Fløjter i alle størrelser; fra den dybeste kontrabas til den højste sopranino. Et 17 kg russisk/Italiensk accordeon giver kraft og fylde i en nærmest symfonisk lyd. En cello danner bunden i ensemblet og farver lydbilledet med alternative spilleteknikker fra avantgardemusikken og den nordiske folkemusiktradition, mens guitaren tilføjer en eksotisk duft med sit flamencoprægede temperament.
I Juni 2016 udgav KOTTOS debut albummet 'KOTTOS'. Udgivelsen vandt sensationelt P2's Lytterpris 2017 med 66 procent af stemmerne i et felt med nominerede som Berliner Filharmonikerne og DR Symfoniorkesteret.
KOTTOS seneste udgivelse 'Songs and Dances' er udgivet på det britiske pladeselskab Orchid Classics og har fået flotte anmeldelser i både Danmark og internationalt. 
KOTTOS er i 2019-2020 udnævnt som en af de 10 talenter til Statens Kunstfonds karriereprogram "Den Unge Kunstneriske Elite".
KOTTOS er: 
Josefine Opsahl, cello
Pernille Petersen, blokfløjte
Bjarke Mogensen, accordion
Mikkel Egelund Nielsen, guitar, siden 2019
Tidligere medlem: Christos Farmakis, bouzouki (2014-2019)